About Me
Hey! My name is Emily and I am the creator of PaperPortraitGifts! I have always had a passion for creating and it has been a dream come true for me to be able to do this for you guys.
PaperPortraitGifts offers a heartfelt, personalized gifting experience. With the digital revolution sweeping the world, I am focused on keeping a meaningful touch in our gift giving. Today more than ever, it is harder to spend that quality time with our friends and loved ones. That's why I am making it easier than ever to connect in a genuine way.
I love the feeling you get when a surprise package arrives in the mail and want to make that experience something that brings us together. Our gift options include a variety of greeting card genres and custom illustrations so that there is something for everyone. In addition, I offer beautiful packaging to your gift which we call a Care Pack. Add this to your gift as the final touch to make it that extra bit more personal and meaningful to your loved one.
More About Us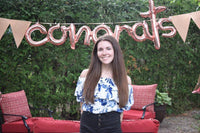 The Most Important Part. You!
Great card! Was a big hit with the birthday receipt as it will mark a birthday like none other! Mailed out very quickly and fantastic communication. Thank you!

Jenny G
Beautifully crafted unique card! My wife absolutely loved this card. It shipped to me in under a week. Will be ordering form PaperPortraitGifts again!

Johnny D
This card is so awesome, my bff will be thrilled :) Also great service. She was so nice and made my shipping address update right away! Thank you again!

Alejandra P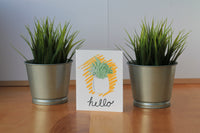 Lets Connect!
Have an idea, feedback or recommendation? We'd love to hear from you on how we did and how we can make what we offer even better! Our highest priority is providing a better way to connect meaningfully with our family and friends and want to do everything we can to enhance that experience. So please let us know how we did!
If you are interested in partnering or collaborating with us please contact us through facebook, instagram or email. We are open to expanding our product offering so would love to hear from you if you think you could be a good fit within the PaperPortraitGifts Line!